Karina Furlin, PA
Realtor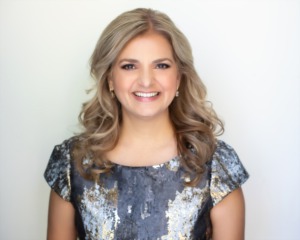 As a licensed Florida Real Estate agent since 2008, Karina Furlin's experience and dedication to her profession is a major key factor in why buyers and sellers select and trust her to guide them through their real estate transaction. Karina's experience expands across the state of Florida. She is a member of multiple real estate boards and has Multiple Listing Search access in the Miami Metro and the Greater Tampa area. She has immersed herself in real estate education, earning herself designations and a comprehensive knowledge of unique real estate situations to better serve her clients. Karina manages a team of professional real estate advisors that will guarantee top level service to each of their clients.
Karina is a world traveler, speaking multiple languages and connecting with her customers from a wide range of assorted cultures. She has lived in multiple places in Peru and the US which has assisted her in helping her clients from diverse backgrounds. Karina utilizes all her experiences to cultivate relationships with her buyers, sellers and other agents, creating a smooth transaction for everyone involved.
Karina is not only passionate about real estate but enjoys many other hobbies and interests. Not only is Karina a Salsa dancer, but she is also a Salsa dance instructor that can show you some great Salsa moves! She doesn't only enjoy Salsa on the dance floor, she also enjoys cooking and baking! If you aren't interested in Salsa dancing, ask Karina for a great Salsa recipe. Karina has an immense love for nature and loves to share the best kept nature trails and secrets with her customers. Just another reason to give Karina a call today!
Testimonials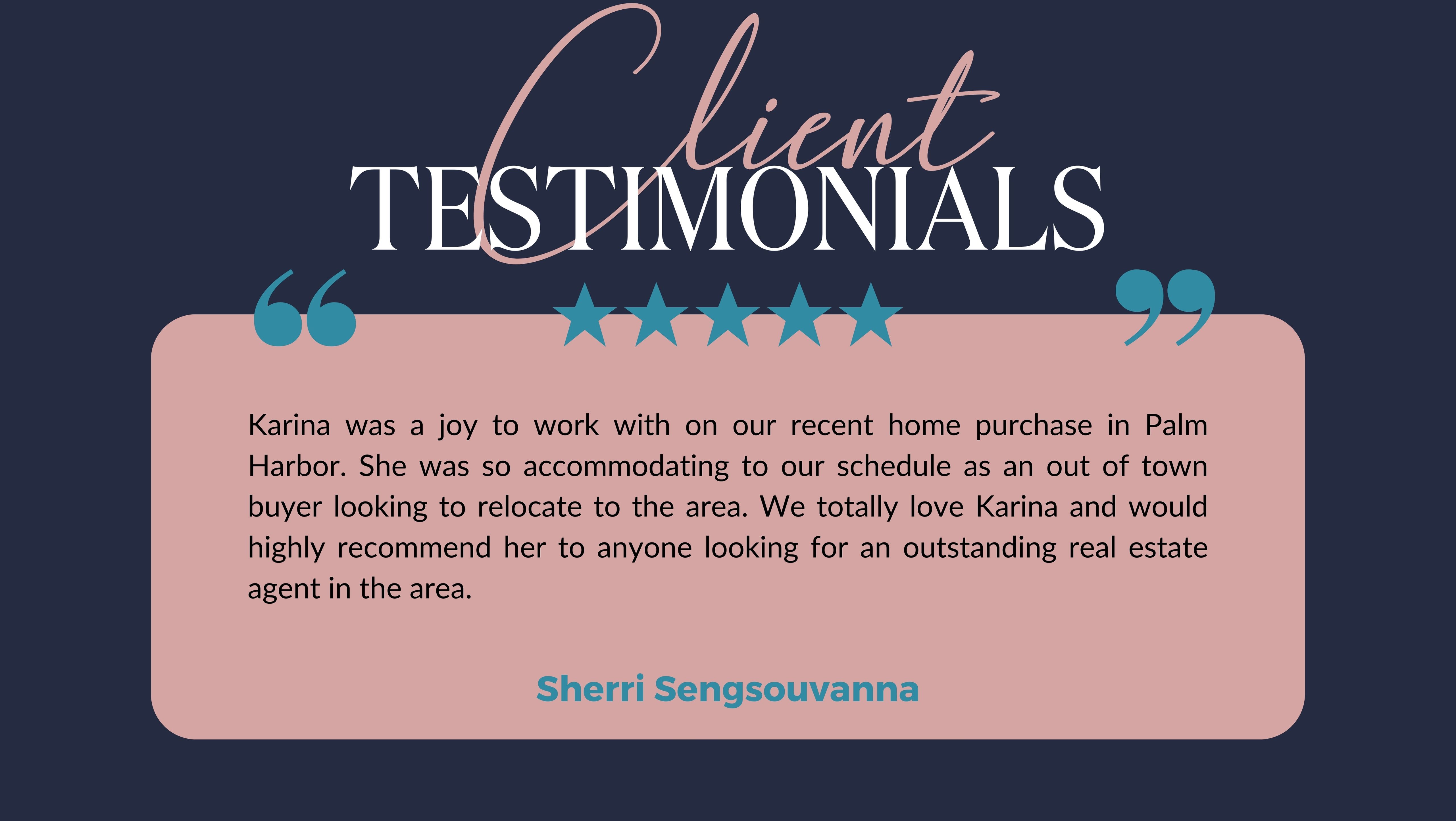 Sherri Sengsouvanna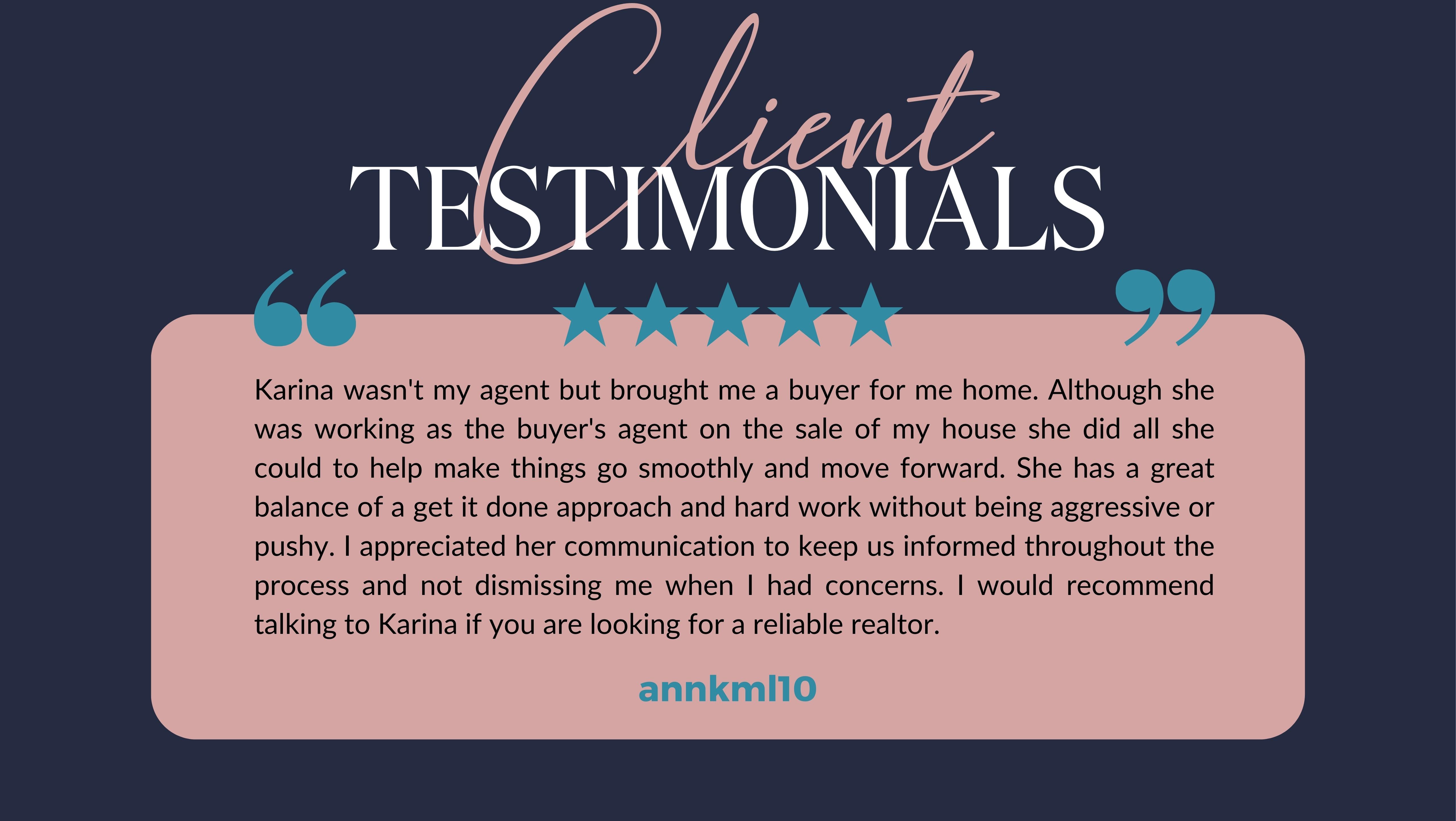 annkml10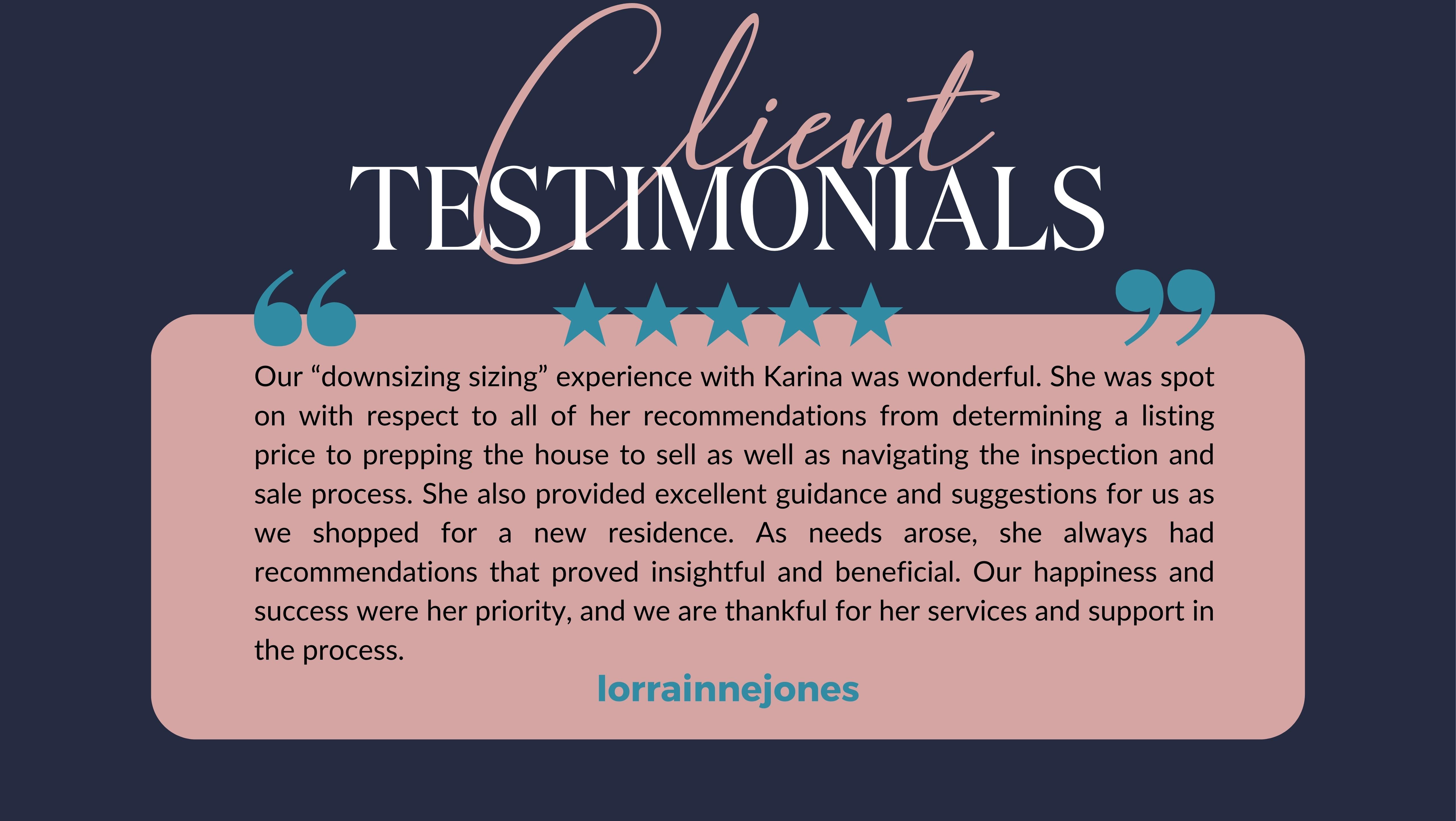 lorrainnejones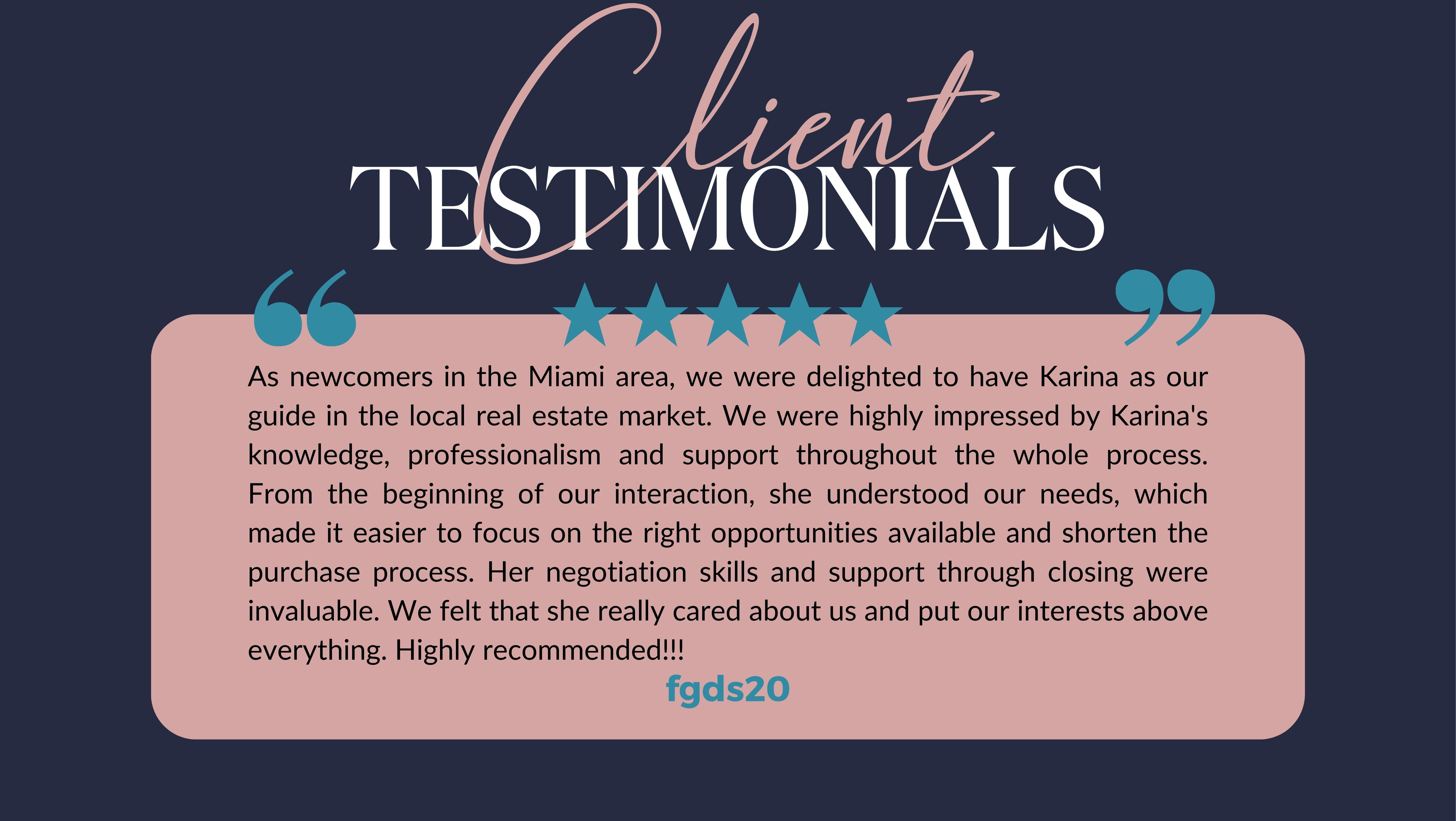 fgds20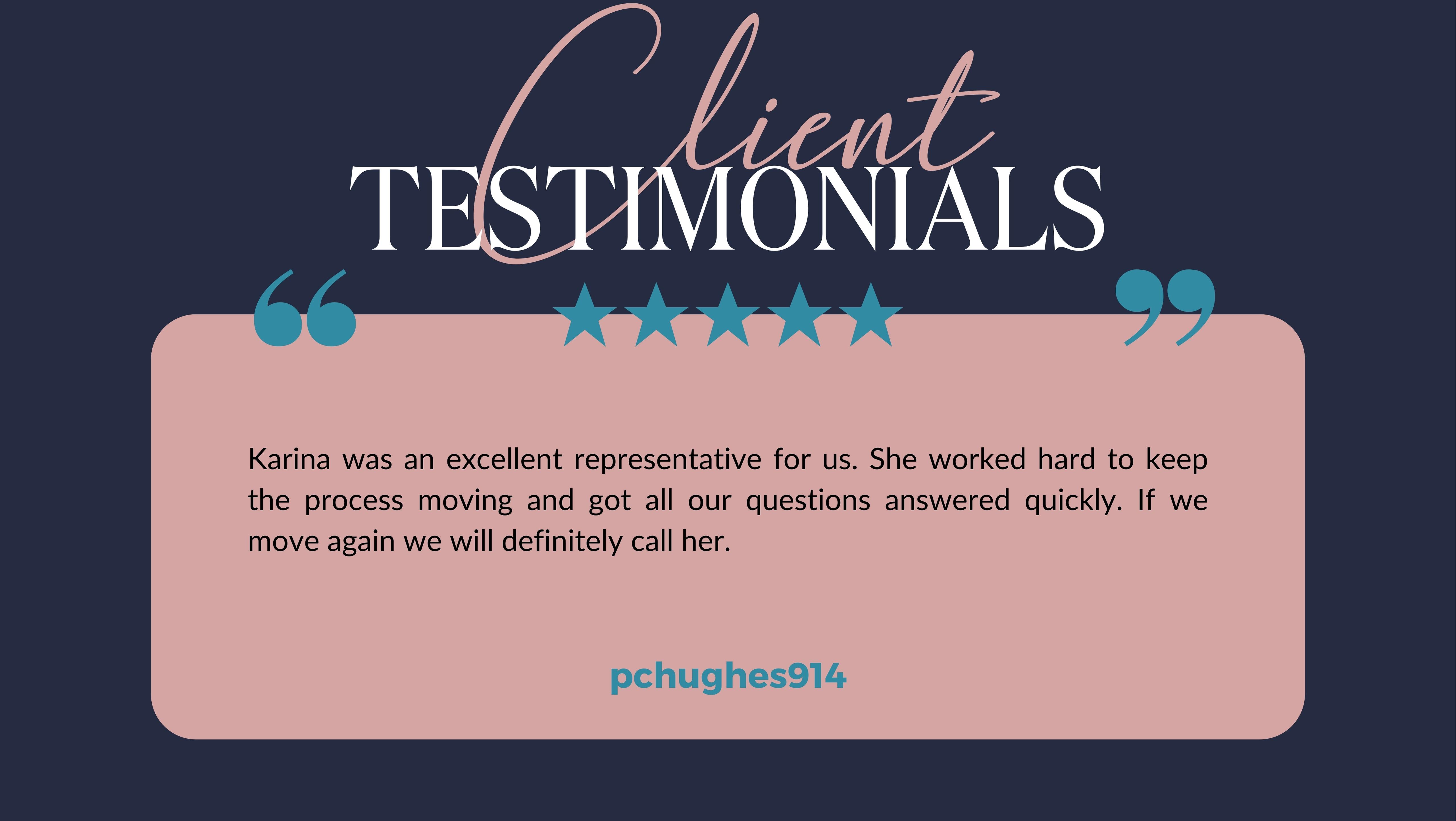 pchughes914
More Testimonials